Inground Swimming Pools Sydney
Top Quality Inground Pools
Embrace the abundant sunshine that defines Australia as you dive or go for a swim into the realm of customised aquatic luxury with our stunning custom swimming pools.
Every facet of the pool is meticulously tailored to harmonise and fit your block, house and dream. Punctual and within your financial scope, our solutions prove to be even more cost-effective than you might expect.
Our swimming pools are made to effortlessly complement any setting, catering to a spectrum of spaces which range from a tight-access hilside home to a sprawling estate and everything that lies in between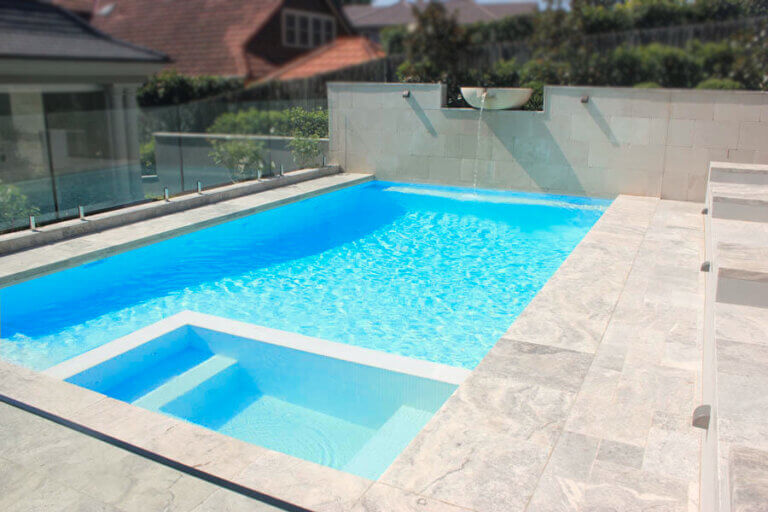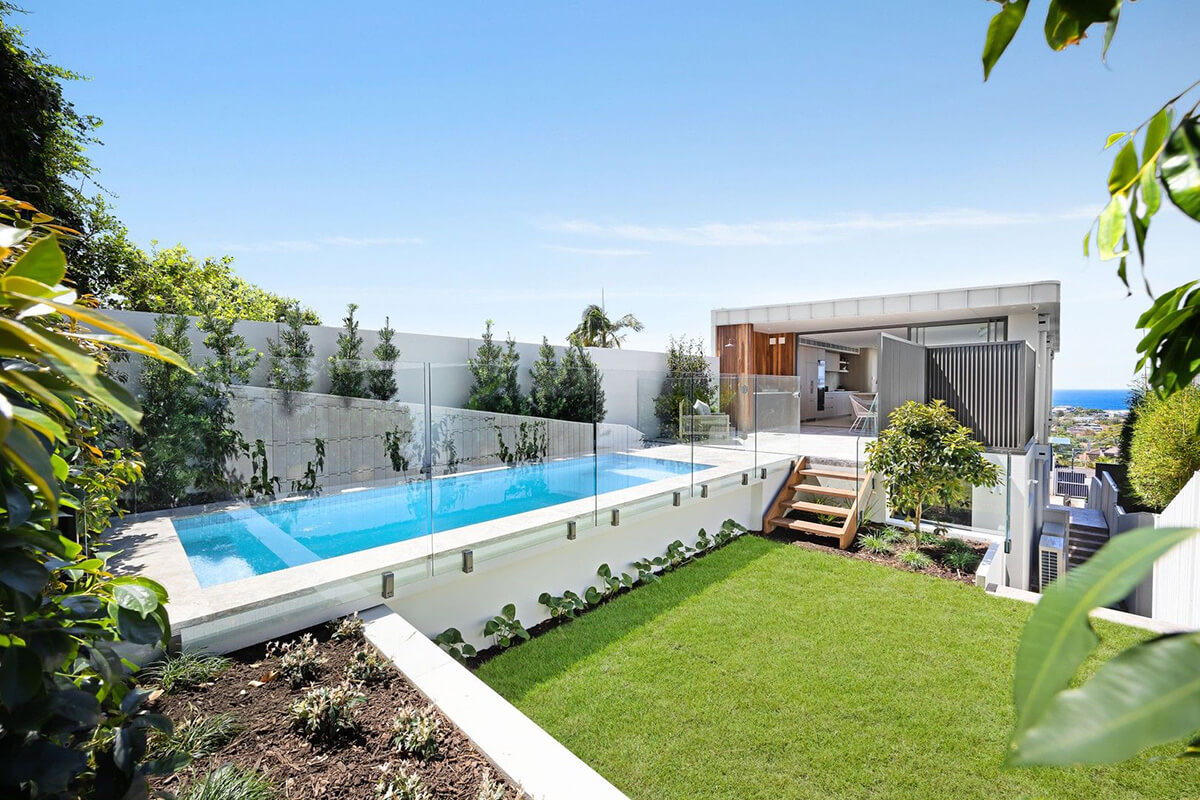 No matter the aesthetic you're aiming for, we have the expertise to construct a range of inground pools that perfectly aligns with what you are looking for. 
From the sleek lines of lap pools to the elegant allure of geometric designs, the relaxation of a spa, or the natural grace of freeform – our adept team has the equipment to bring your dream to life. Let us shape the aquatic haven you've envisioned. 
Spas
Geometric or Freeform
Lap or Plunge Pools
Fibreglass
Inground Swimming Pool or Leisure Pools
We're your one-stop shop, for not just the inground pool but everything you need to take your breath away.
Elevate your pool area to a realm of enchantment with our array of services:
Fencing
Decking
Water Features
Landscaping
DA & City Council Approvals
Project Planning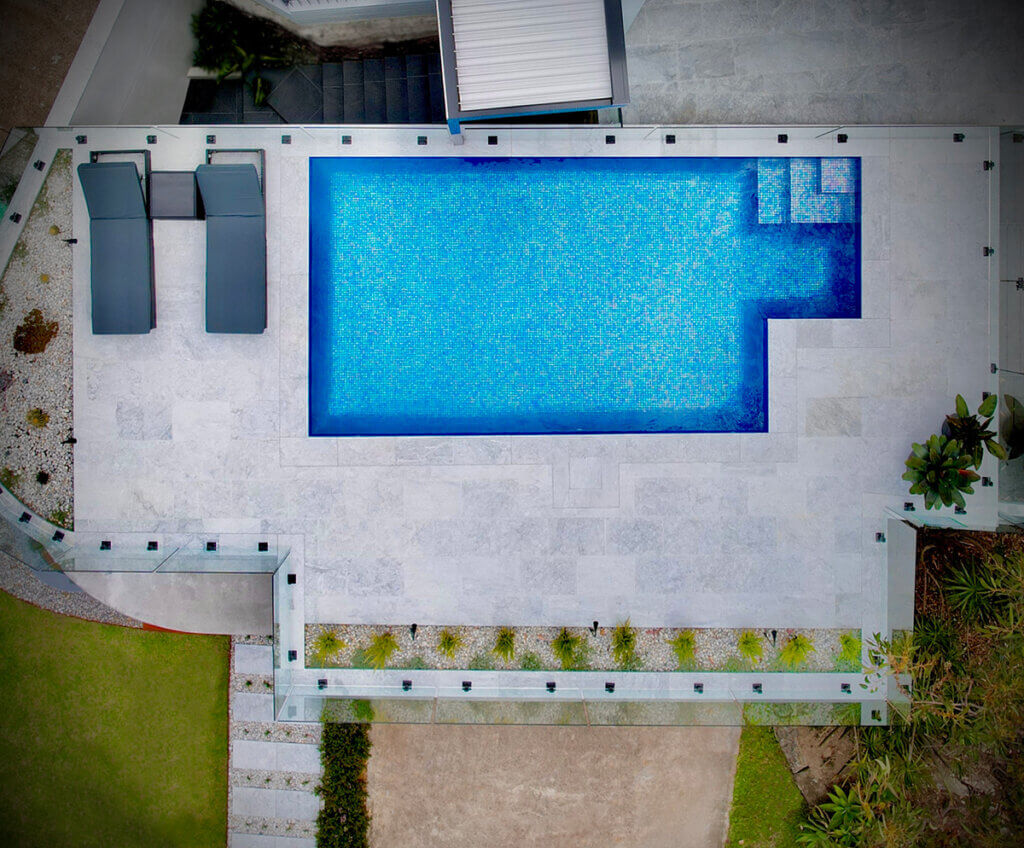 Frequently Asked Questions
The expense of installation is influenced by factors such as size, style, and the complexity of the construction needed. Is your land sloped? Do you have a vast or compact backyard? Our experts will calibrate the cost accordingly.

For those considering inground pools in Sydney, the price spectrum spans from $35,000 to $100,000. When opting for a concrete pool, the average cost generally falls between $45,000 and $55,000. While fibreglass offers a mroe economical choice compared to concrete, it does come with limitations in terms of customisation.
At Mr Pools, we extend our efforts and go above and beyond to offer pocket-friendly inground pools with designs you're sure to love and materials sure to stand the test of time. Your dream is well within reach.
A concrete inground pool can last 20 to 30 years before you should renovate. Fibreglass pools sometimes need to be removed because we can't update them cost-effectively. The more you spend on a swimming pool, the longer it will last.
Our inground pools in Sydney are built to offer a long-lasting addition to your outdoor space—whether you want a place to lounge on hot summer days or exercise.
Choosing between concrete and fibreglass can be a decision of great significance. If you find yourself uncertain, our team of experts at Mr Pools is here to guide you. We'll help you make an informed choice that aligns perfectly with your preference snad aspirations.
The best inground pool depends on your property, personal preferences, and needs. With Mr Pools, you can rest assured that we will make every effort to design and build the pool that works best for you.
Usually, concrete pools have a more positive effect on the resale value of your home than other types of pools do. Here are the most popular types of swimming pools in Sydney right now:
Lap Pools
Lap pools tend to be thinner and longer than other types of pools, running 10×25 meters. Their primary function is exercise. The lap area doesn't usually have steps or ledges, and the walls are straight. 
Family Pools
At 8×4 meters, family pools are fantastic because they're fun for the whole family, and what an amazing way to keep the kids safe and happy at home! Typical features include sloped entrance, steps, spas, slides, wet edges, blade edges, and walls designed for laps. 
Plunge Pools
Plunge pools are small in comparison to others (3.2 meters), but they have the appearance of being larger than they are. The benefits of a plunge pool include efficiency and water volume. They are common in small backyards. You will often see stairs, waterfalls, seating, wet edges, and blade edges.
Take the plunge! Call Mr Pools in Sydney today at (02) 9746 3033 for a free 15-minute pool consultation.
Claim Your Free 15 Minute Pool Consultation Now
Our expert pool consultant will help you understand just what is possible for your build.

Fill out your details below and we'll be in touch for a quick 15 minute chat.